Dividend stock are great assets to add to your investment portfolio. It's also a great way to add passive income and help you build long term wealth. If you're interested in adding dividend stocks then that what this article is about.
I just started investing in dividend stocks 2 years ago and has definitely help boost my returns annually. Let's talk about what you need to know about dividend stocks if you're just new to the stock market.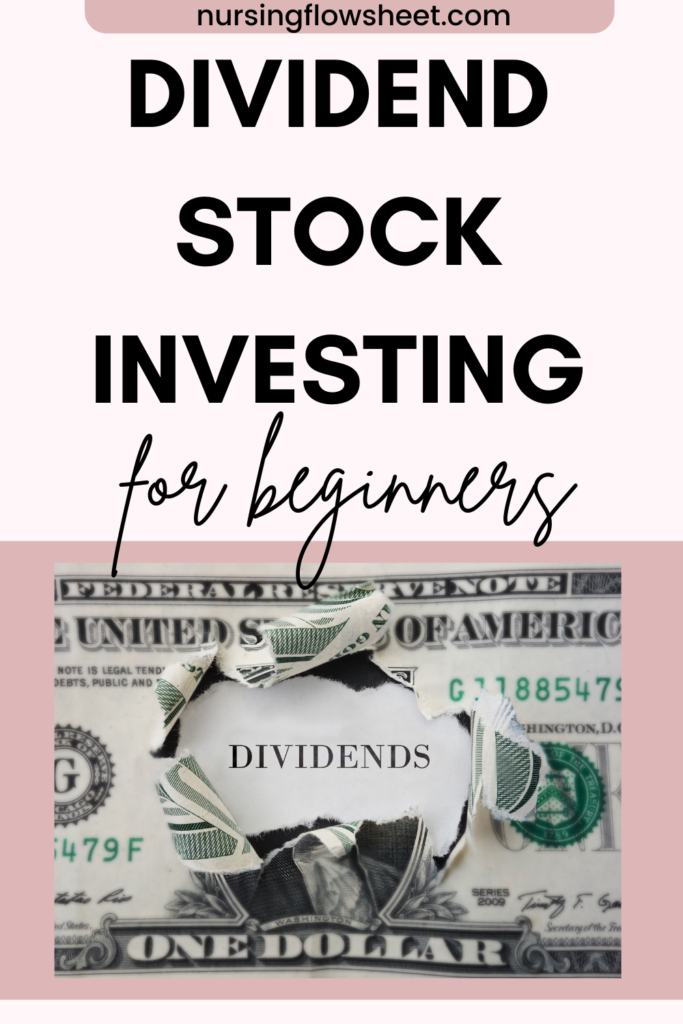 What are dividend stocks?
Divide stocks distribute a portion of the company's earnings to their investors on a regular basis. Most dividend stocks pay quarterly but some given monthly. It's like getting a extra income every month!
What is a dividend?
According to the U.S. Securities and Exchange Commission, a dividend is a portion of a company's profit paid to its shareholders.
Unlike a bond, a company is not legally obligated to provide regular dividends to its shareholders. With that, there is a risk that a company could eliminate or reduce the promise of dividends at any time.
Why invest in dividend stocks?
Dividend stock investing is beneficial for long term investors. It provides an income stream from dividend payouts. It's also less volatile than growth stocks so it can help diversify your portfolio.
How do dividend stocks work?
The amount of dividend you get from the company is based on how many shares of the company you own and what the company stock price is. Typically, dividends are paid out on a quarterly basis through the shareholder's brokerage account.
How to invest in dividend stocks.
If you are wondering how you can start investing in dividend stocks, here's how you can get started:
First, research companies that offer dividends
Not all companies offer dividends. When you looking for dividend stock company to invest on, it's important to consider these following indicators:
Look at the company as a whole financially. 
Are they an established company with stable history? Do they have massive amount of debt? Too much debt is not a good sign.
What's the history of the stock? Does the company have a long history of profit growth and dividend increases?
Is the stock price of company an accurate reflection of their value?
Is a dividend sustainable for the company?  How much is their dividend yield? Are they paying out too much dividends?
What is the company's growth potential? Some companies have limited growth opportunities so you want to consider if the company you are investing in has the ability to grow continually.
Second, choose an brokerage firm:
You can invest in dividend stocks by opening up an account in any brokerage firms. Here are some of the ones that I recommend: (may contain affiliate links)
M1 Finance ( you can buy fractional shares and it's easy to use)
Fidelity
Vanguard
You can open brokerage account to buy dividend stocks. A brokerage account is not a retirement account, but you can also use your ROTH IRA to purchase dividend stocks.
DRIP Investing
Dividend Stock Reinvestment is what most financial gurus advise. You have the choice of keeping the dividend income quarterly or reinvesting it so your portfolio can grow more through compound interest.  You can streamline the reinvestment process through a DRIP program – otherwise known as a dividend reinvestment plan. This is a simple solution to reinvest your dividends on a regular schedule.
Dividend ETFs
Researching individual stocks is time consuming. There are ETFs or dividend stock funds that you can invest on that suits your investment goals and risk tolerance.
 ETFs are exchange-traded funds which means they are investment funds traded on the stock exchange just like stocks but is a basket of assets like stocks/bonds including ones made up of dividend stocks.
Investing in ETFs is good for diversification but keep an eye on the fees.
Dividend Stocks and Taxes
Whenever you invest in assets that provide you with income, don't forget to factor in taxes. Dividends are taxed annually like income.  In most cases, dividend stocks pay out 'qualified' dividends. Depending on your other income sources and current tax bracket, this income could be taxes somewhere between 0 to 20%. Make sure you talk with a tax professional or financial advisor about this.
If you want to learn more about dividend stock investing, I created an e-book that teaches you how to invest in dividend stocks easily & what to look for including a list of safety dividend stocks.
In conclusion
Dividend stocks are amazing assets to include in your investment portfolio if you want to have passive income while building wealth.